News and events from Upper Columbia Conference.
News and events for October 13, 2021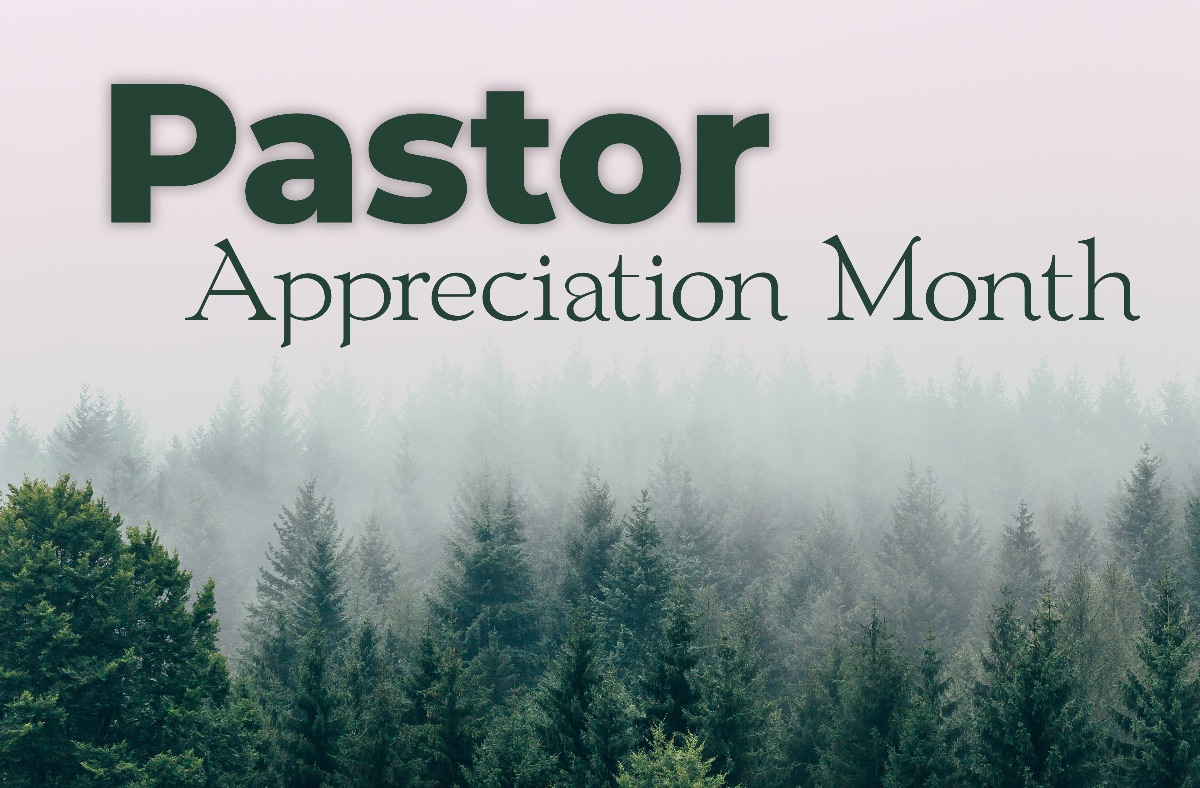 Pastor Appreciation Month

What comes to mind when you think about the month of October? Some think of the iconic fall images of the deciduous South. Others think of breast cancer awareness. The young at heart are filled with joy as they think of fall festivals in years past. Of the almost 130 recognitions dedicated to October, one that stands out is Clergy Appreciation Month, also known as Pastor Appreciation Month. Eric Brown, UCC ministerial director, presents several ideas on how best to show how you feel. To read the rest of the story, go to news.uccsda.org/3oSDkox.
Pastries & Produce:
UCA Bakery Open to the Public

The Farm Stand at Upper Columbia Academy offers a wide variety of baked goods from muffins, scones, and cookies to baguettes, bagels and sourdough bread. The farm also provides seasonal produce, which include peppers, carrots, tomatoes and pumpkins. For more information about UCA's Farm Stand, see news.uccsda.org/farm1021.
Adventist Journey Magazine Features Walla Walla University Leader
The current issue of Adventist Journey Magazine features Lynelle Ellis, program director of Cinema, Religion, and Worldview, Walla Walla University. Watch her interview about the future of communications in the church at news.uccsda.org/ellis1021.

Invitation for Grand Opening at Hermiston — October 16-17
Hermiston Seventh-day Adventist Church invites all conference members to the celebration of the grand opening of their new church building. Please join their members for a weekend of praise and thanksgiving as they dedicate their new church building to the Lord. For the full schedule of events and more details, see the website at www.hermistonsda.org. The church is located at 855 West Highland Avenue, Hermiston, Oregon 97838.

Women & Young Women's Virtual Retreat — October 23
"Destined for Joy," is the theme for keynote speaker, Carla Gober Park, for the Women's and Young Women's Virtual Retreat on Sabbath, October 23, 2021. Another special presenter for the day will be Shari Ferrier. You will marvel and gain courage as she shares her story, "Moments in Time." Listeners will be blessed by musician Natalia Nesteruk. Join us for this free event and be blessed! Register at www.uccsda.org/womensretreat. 

Adventist Review: How Shall We Now Do Church?
In the recent issue of Adventist Review, Kyoshin Ahn, executive secretary of the North American Division of Seventh-day Adventists, wrote an article about learning to serve in a different world. For the full article, see news.uccsda.org/church1021.

Vaccine Mandates: Overreaching or Responsible?
If you missed the webinar, hosted by NAD Public Affairs and Religious Liberty, it is not too late to catch up to the conversation. Learn more vaccine mandates and the Seventh-day Adventist Church, including legal history, government and employer motivations, religious exemptions, and uncivil discourse and actions by Christians in response to mandates. To watch the webinar, go to youtube.com/LibertyMagazineSDA. If you are seeking a personal religious exemption or would like more information about an exemption, see news.uccsda.org/exemption82521.

Did You Miss the 2021 Urban Ministries Convention?
If you missed the 2021 Urban Ministries Convention, all seminars can now be viewed online. Gather some friends together and see what you can do to initiate a ministry in your community! To watch the seminars, go to news.uccsda.org/urban1021.

Pathfinders Restore Hope in Malden 
When Malden was hit by the Pine Creek fire in September 2020, only 20 of the 120 structures in the town were standing when the smoke cleared. One year after the devastating event, Malden is rebuilding and recuperating with the assistance of Pathfinders from across Upper Columbia Conference. Read the story at news.uccsda.org/malden1021.

FCC Filing Window Closes Soon
Interested in radio evangelism? The FCC is opening a filing window for applications for full-power noncommercial FM radio stations Nov. 2-9. With an FCC radio station license, you can get your radio programming for free from LifeTalk radio, the Adventist Media Ministry network. For programming assistance, email info@LifeTalk.net. To learn more about this once-in-a-decade opportunity and apply for a new radio station in your area see news.uccsda.org/radio1021.

NAD Health Ministries Creates Voices of Hope
Voices of Hope, a project of the North American Division health ministries department, is a new digital space for addressing the impact of the COVID-19 pandemic by sharing personal stories and building a supportive community in a very challenging time. Visit the "My Pandemic Story" section to share your experiences, thoughts, and emotions of living through the pandemic as a video, musical piece, artwork, or written story. For more information, go to news.uccsda.org/stories1021.

Fall ABC Bookmobile Schedule
The ABC Book Center is coming to your area! See our fall sales flier at www.uccsda.org/abc and get your order in. Due to rising cases of Covid, the bookmobile is changing from a full set up operation to drop off deliveries only for this fall. We will not be setting up our store at any of the scheduled locations. Please be sure to place a pre-order of anything you would like us to bring. Thank you. The schedule is:
Wenatchee School – October 16, 6:30 PM - 8:30 PM
Moses Lake School – October 17, 12:00 PM - 1:30 PM
Bonners Ferry School – October 24, 11:30 AM - 12:30 PM
Libby School – October 24, 6:00 PM - 7:00 PM
Sandpoint School – October 25, 3:30 PM - 5:30 PM
Tri City School – November 7, 11:30 AM - 1:00 PM
Hermiston School – November 7, 6:00 PM - 7:00 PM
Pendleton School – November 8, 3:30 PM - 5:00 PM
Lewiston School – November 13, 5:00 PM - 6:30 PM
Orofino School – November 14, 10:00 AM - 11:00 AM
Moscow School – November 14, 4:30 PM - 5:30 PM

Let's Pray Together, October 13, 2021 
Provided by UCC prayer ministries
Pray for the 5.156 million business owners in America.
Pray for the UCA Elementary School in Spangle, Washington, that their most important focus will be to help their students increase in wisdom and stature and in favor with God and man.  
Pray for the Troy Adventist Church and their new pastor, Eric Miguel. Pray that they will actively share the light of God's word in their community. They want people to feel at home in their friendly multicultural congregation. 
Pray for Touchet Adventist Church and Ken LeBrun their pastor. They are committed to sharing the gospel to their community. Pray they will reach more people for Jesus. 
Pray for Tonasket Adventist Church and their pastor Dan Cole. Pray that visitors will feel welcome and that all who worship in this church will find the love of God. 
Continue to pray for God to be ever present in the search for a new UCC President. 
Pray for members with Covid and ask God for his gift of healing and health. 
Pray through this verse for your life: "Have I not commanded you? Be strong and courageous. Do not be frightened, and do not be dismayed, for the Lord your God is with you wherever you go" Joshua 1:9. 
Do you need prayer? The UCC Prayer Team is ready to pray for your special needs. No request is too small. Please send in your prayer request by going to uccsda.org/#prayer.  

Offering Appeal for October 16, 2021
Local Church Budget
Jesus was on His way to Jerusalem when He heard ten lepers shouting "Jesus, Master, have mercy on us." Luke 17:13. Christ acknowledged their request and told them to show themselves to the priest. As they were walking away, they noticed Jesus had already healed their leprosy. Their skin was soft and silky. No trace of disease remained. One of the former lepers turned around and returned to honor Jesus for the miracle. Only one. Often, we are the recipients of God's grace. We pray, we plead; we come before the Lord with our petitions. When God grants us His grace, there are many who forget to thank the Lord for His mercies.
There are many ways of thanking the Lord. One way is by offering Him a thank offering. When a child is born in good health, some give a thank offering to express gratitude to the Lord. A successful surgery can be an opportunity to give a thank offering to Jesus, the Great Physician. When a child returns home after having wandered away, we rejoice. In the story of the prodigal son, the father held a feast thanking the Lord for the return of his son. Today, we can honor our Lord for His many gifts. We can thank Him for His grace, for His protection, and for His love toward us. "And when ye will offer a sacrifice of thanksgiving unto the LORD, offer it at your own will." Leviticus 22:29 

Keeping the financial health of our church in mind
Giving Plan
How your local church budget fits into "My Personal Giving Plan"
Like every family, the local church family has financial obligations to meet. Some are easy to see like power and heat, but many are not so obvious: children's magazines, Sabbath School Bible study guides, teaching supplies, staff salaries, cleaning services, church school operating expenses, property insurance, worthy student fund, and community outreach. These are but a few of the costs that must be met month after month as the local church seeks to be a light in the community. Because these expenses are constant, My Personal Giving Plan recommends that 3-5 percent of one's income be set aside for the local church budget. This systematic giving ensures that all share both in the blessings and the responsibilities of the local congregation.
The North American Division encourages the use of the "My Personal Giving Plan." This plan was developed as a guideline to assist members in systematic giving. The plan suggests that, in addition to returning 10 percent of a member's personal income as tithe, certain percentages may be dedicated as offerings to three main categories:
• Local Church Budget: 3-5 percent
• Conference Advance: 1-2 percent
(Education, evangelism, VBS, summer camps, and union magazines)
• World Budget: 1-3 percent
*Visit www.personalgivingplan.com to see a more extensive breakdown for each category.

Help Fellow Church Members Sign Up for UCC News
Do you know someone who does not receive News You Need to Know? Please let them know they can sign up by emailing to news@uccsda.org.

Deadline for News You Need to Know
Please submit any content and announcements for News You Need to Know to news@uccsda.org by noon on Tuesdays. We reserve the right to edit, use or not use any submissions. This newsletter is sent throughout the Upper Columbia Conference each Wednesday morning. Thank you!
Celebrate Life in Recovery — October 25-30
Join the Spokane North View Church for Celebrate Life in Recovery: Changing Face of Addiction with Cheri Peters, from October 25 to 30, from 6:30-8 p.m., Monday-Friday and 11 a.m. on Sabbath. Topics covered will include anger, abuse, divorce, codependency, insecurity, bulimia, domestic violence, hypersensitivity, self-mutilation, hoarding, perfectionism, drug addiction, sexual addiction, and alcohol addiction. Cheri Peters is an international speaker and television personality with a hope-filled message that God is crazy about you. This she knows for though she was abused, unwanted, and addicted to drugs by age 11 and living on the streets of L.A. — even then she found God was crazy about her too.

Prayeradigm Shift Retreat — October 29-31
Join us for the Prayeradigm Shift Retreat @Camp MiVoden! You are invited to join with church members from around the Upper Columbia Conference for a powerful prayer retreat. Experience a weekend that will leave you refreshed, challenged, and connected as we seek to know God more deeply and understand His "prayeradigm." Pavel Goia will be the keynote speaker. Churches are invited to participate by sending 2-4 people. If you are interested in coming from your church, talk to your pastor. Childcare is provided and scholarships are available. See the full story at news.uccsda.org/prayeradigm921.

AMEN Northwest Conference — March 11-13, 2022
Save the date! Building on the Basics AMEN Northwest Conference March 11 – 13, 2022 at the UCC office. Details about speakers and CME opportunities for health care providers coming soon.